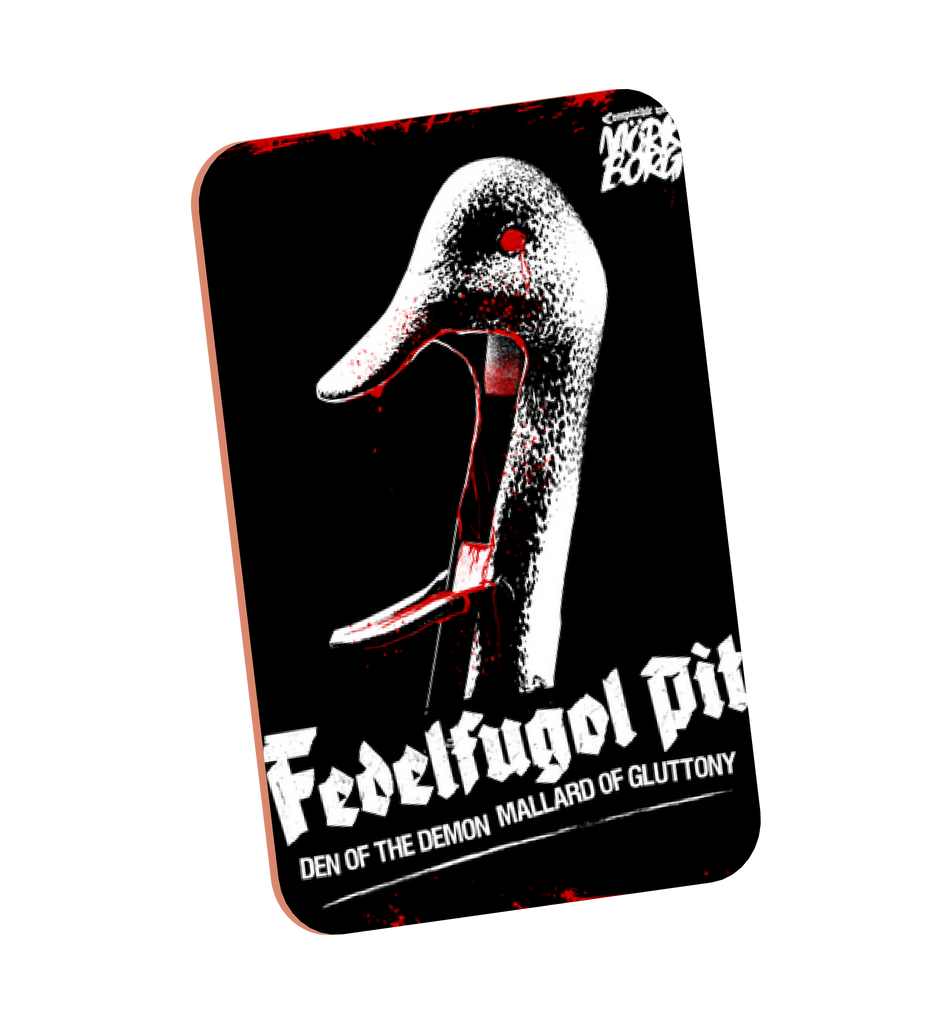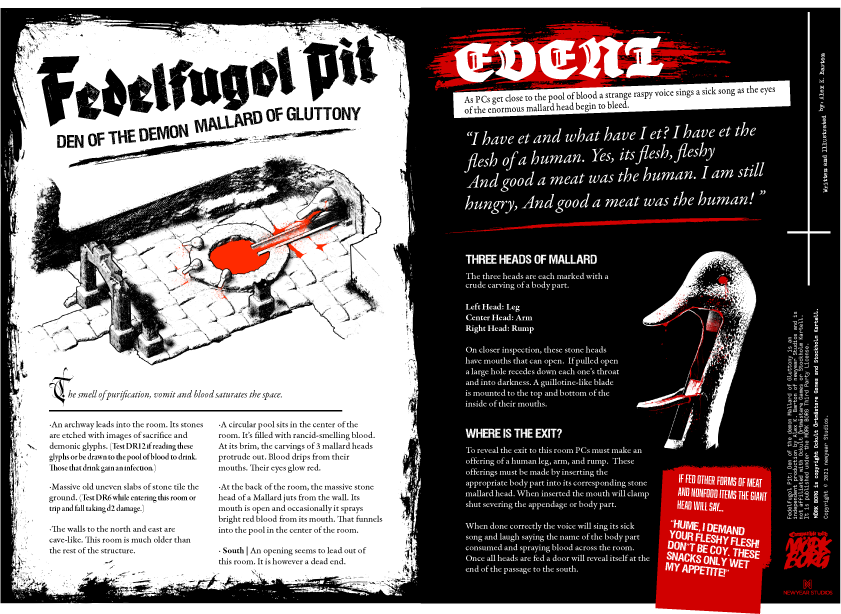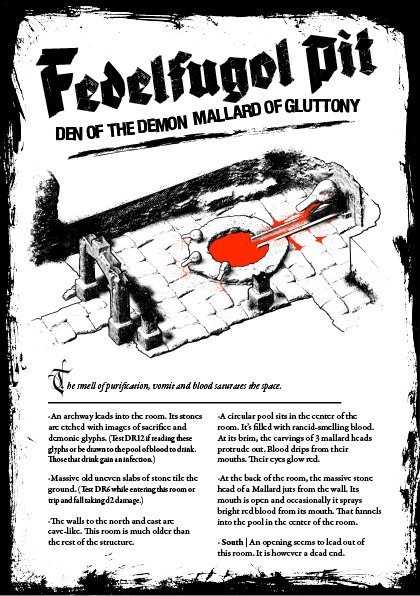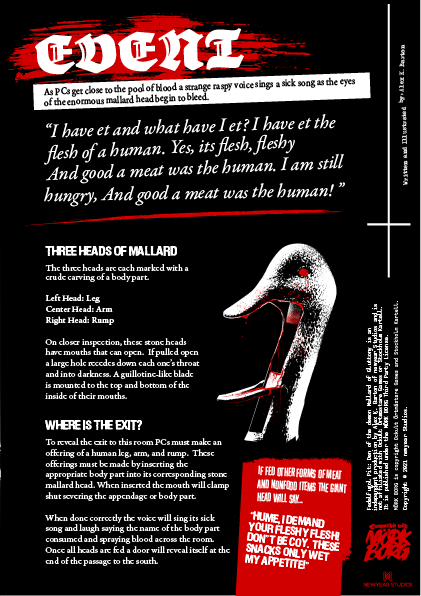 Fedelfugol Pit - Den of the Demon Mallard of Gluttony
Fedelfugol Pit - Den of the Demon Mallard of Gluttony
Fedelfugol Pit - Den of the Demon Mallard of Gluttony is a single room of sacrifice and demonic hunger for the rules-light ttrpg MÖRK BORG.
Do your players have too many legs, arms or backsides? After all of their suffering don't  you feel they should look more marred and wounded? Well this room is a fantastic way to sever their limbs. The Demon Mallard of Gluttony awaits their arrival with a cruel puzzle and a sick song to do the deed.
Drop this room into any crawl and watch as your players turn on one another and/or make deals to see who will offer up the sacrifice required to progress forward.
Within this document you will find the following:
- 2 pages drenched in human blood

- 1 map of a single gruesome room adorned with stone mallard heads

-1 sadistic demon

- 1 putrid filled pit of blood

- A new edition of the classic folk song "Good meat was the mallard"
Fedelfugol Pit - Den of the Demon Mallard of Gluttony is an independent production by Alex K. Barton of newyear Studios and is not affiliated with Ockult Örtmästare Games or Stockholm Kartell. It is published under the MÖRK BORG Third Party License.
MÖRK BORG is copyright Ockult Örtmästare Games and Stockholm Kartell.
Copyright © 2021 newyear Studios