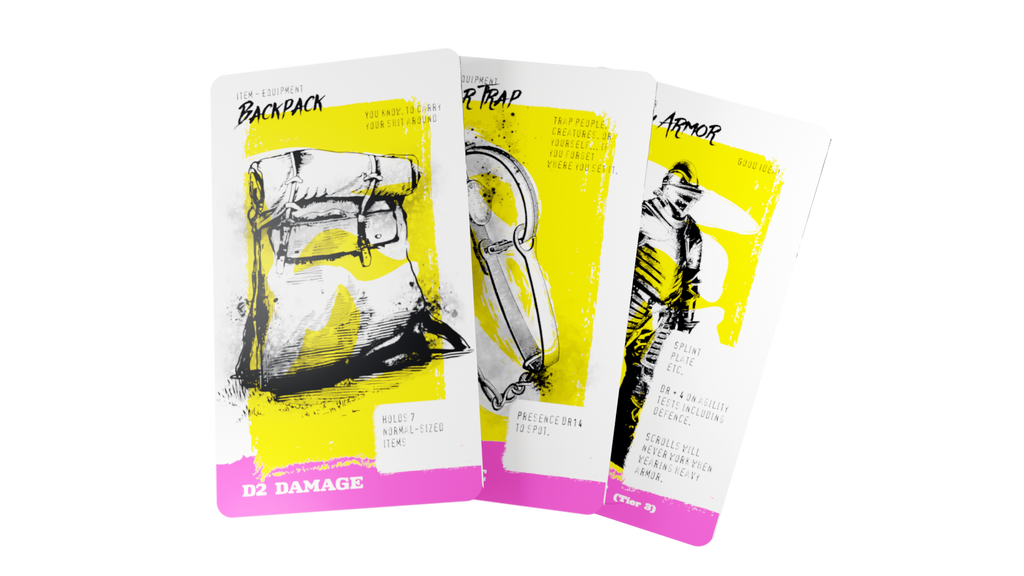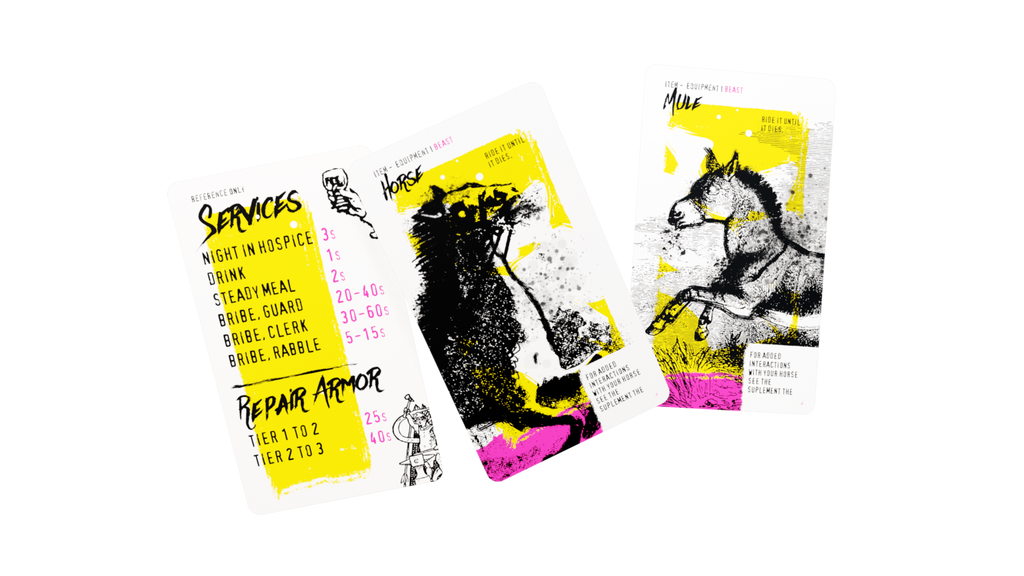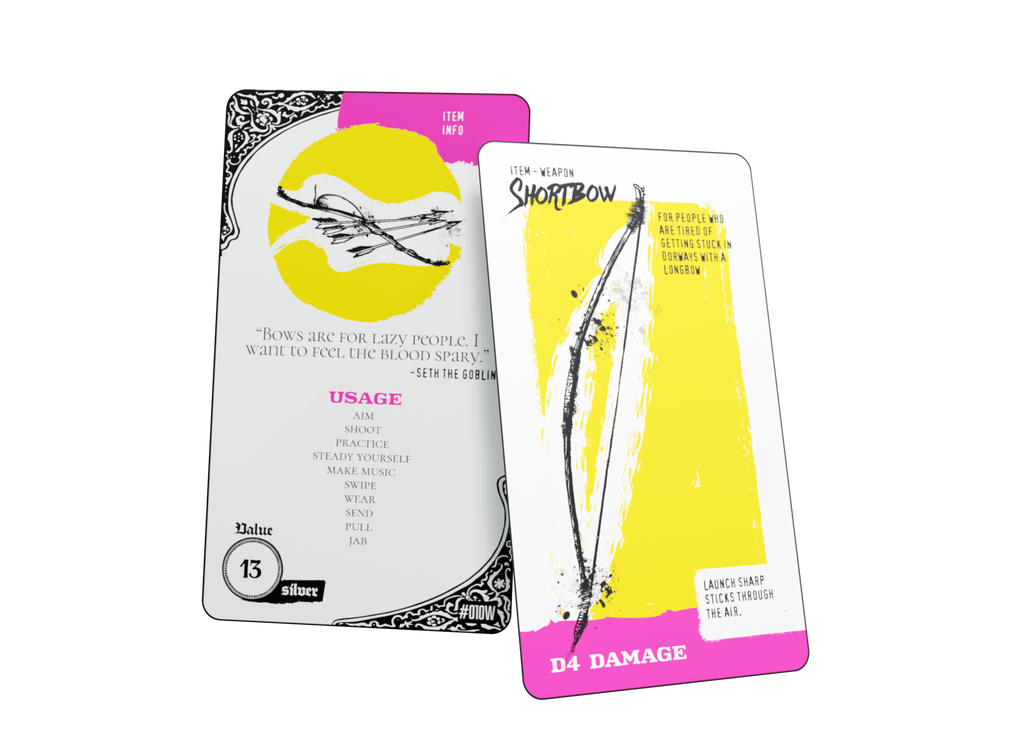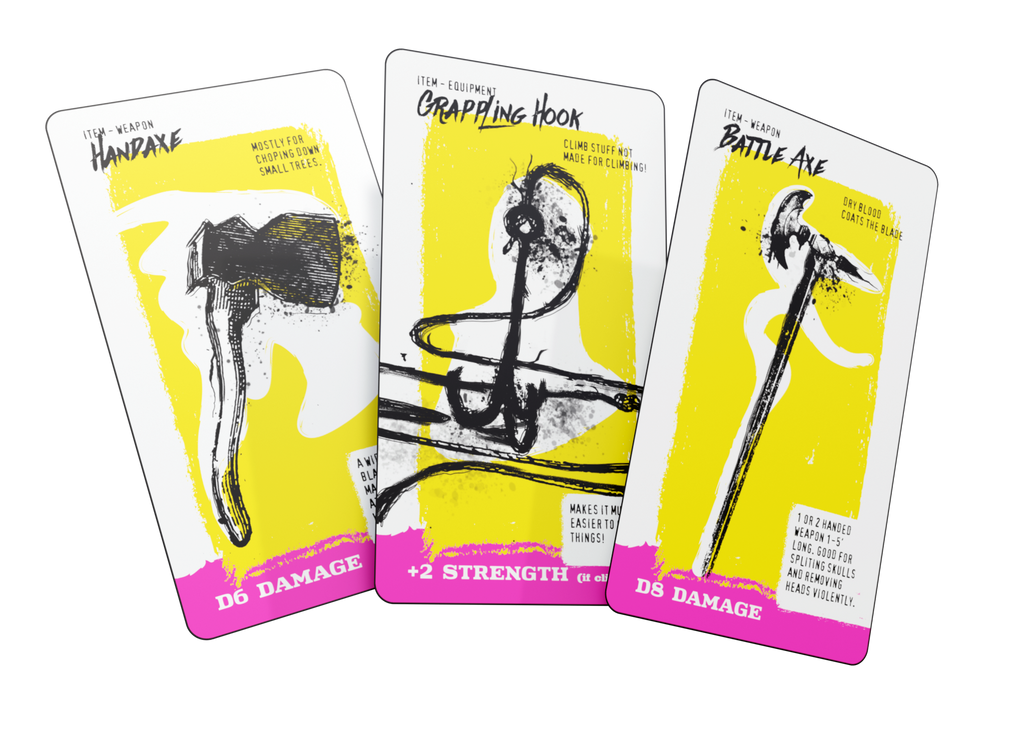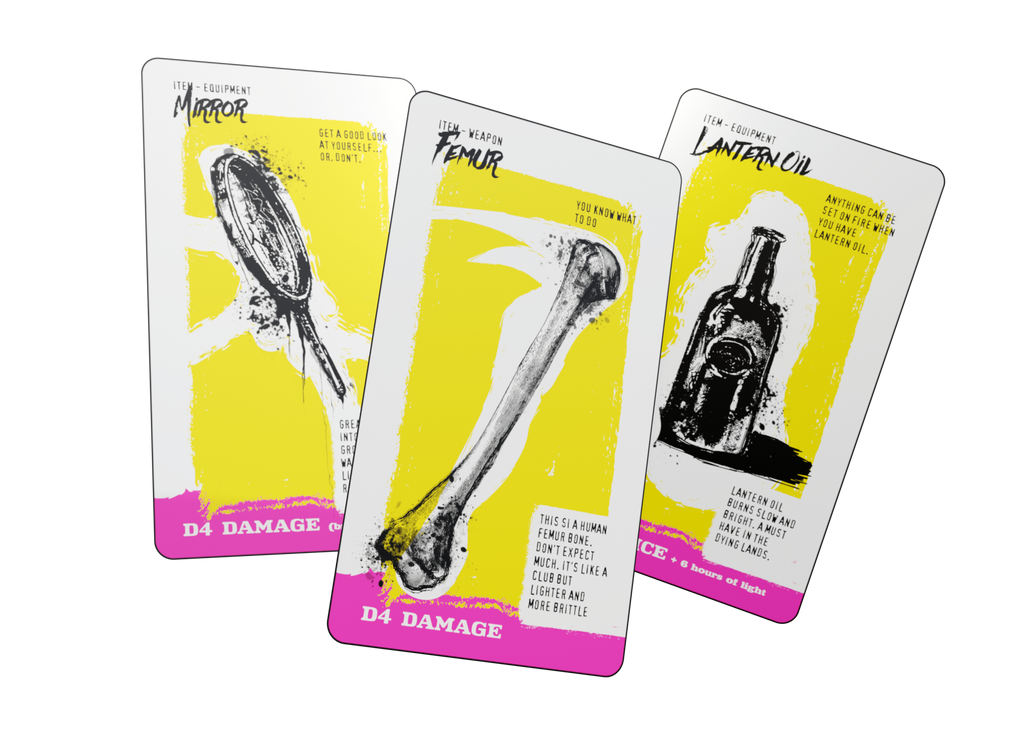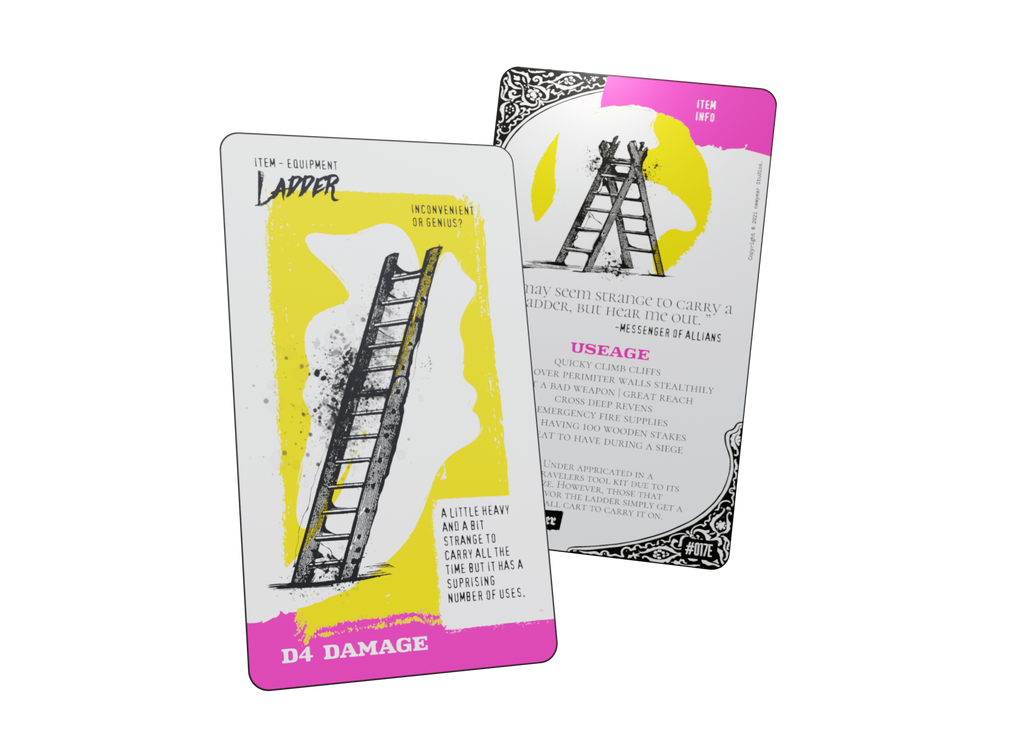 MÖRK BORG The Core 74 | Reference Cards
MÖRK BORG The Core 74 | Reference Cards
MÖRK BORG The Core 74 Reference Cards is a set of 74 premium Black Core tarot-sized cards. These cards encompassed every item, weapon, armor, service and beast from page 25 of MÖRK BORG
This set of cards is included in the MÖRK BORG Core Reference cards main box. These 74 cards are simple for those that want additional sets of the equipment, weapons, Services, and Beasts from page 25. It's nice to have a set for each player or maybe one set for the GM and another for the players to share.
Specification:
Paper | 310gsm Black Core Stock
Finish | Satin | 6 Color Process (2 Pantone Inks)
Packaging | Cardboard Tuckbox
Other | 148  unique sides
PDFs | included

Within you can expect to find the following:
- 74 total cards, fully illustrated and double sided with lots of info on them.
- 74 equipment, weapons, beasts and services cards | 45 Equipment cards, 19 Weapon cards, 1 services card, 5 beasts, 4 armor, tier reference cards, and a shield.

 - Print and Play PDF version included
Mork Borg Core 74 Reference Cards is an independent production by Alex K. Barton of newyear Studios and is not affiliated with Ockult Örtmästare Games or Stockholm Kartell. It is published under the MÖRK BORG Third Party License.
MÖRK BORG is copyright Ockult Örtmästare Games and Stockholm Kartell.
Copyright © 2022 newyear Studios
(Please note images are for preview only. Actual product may have slight variance)