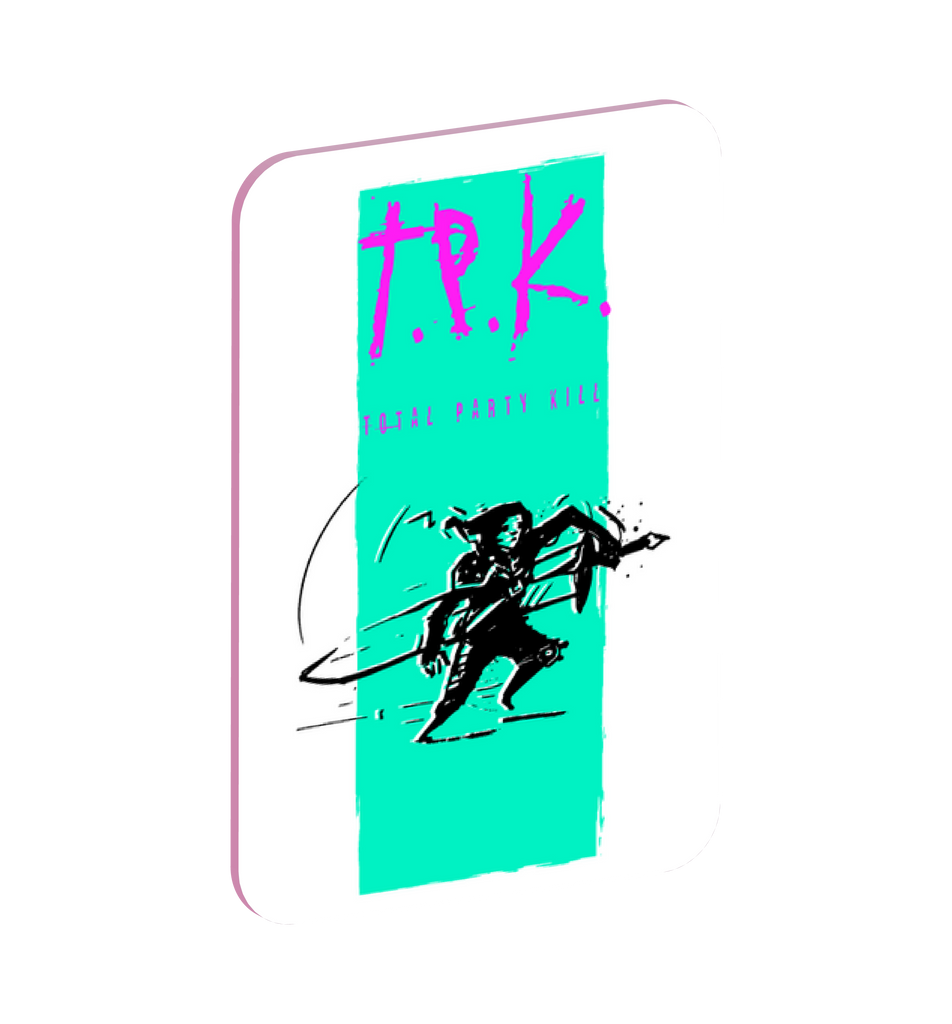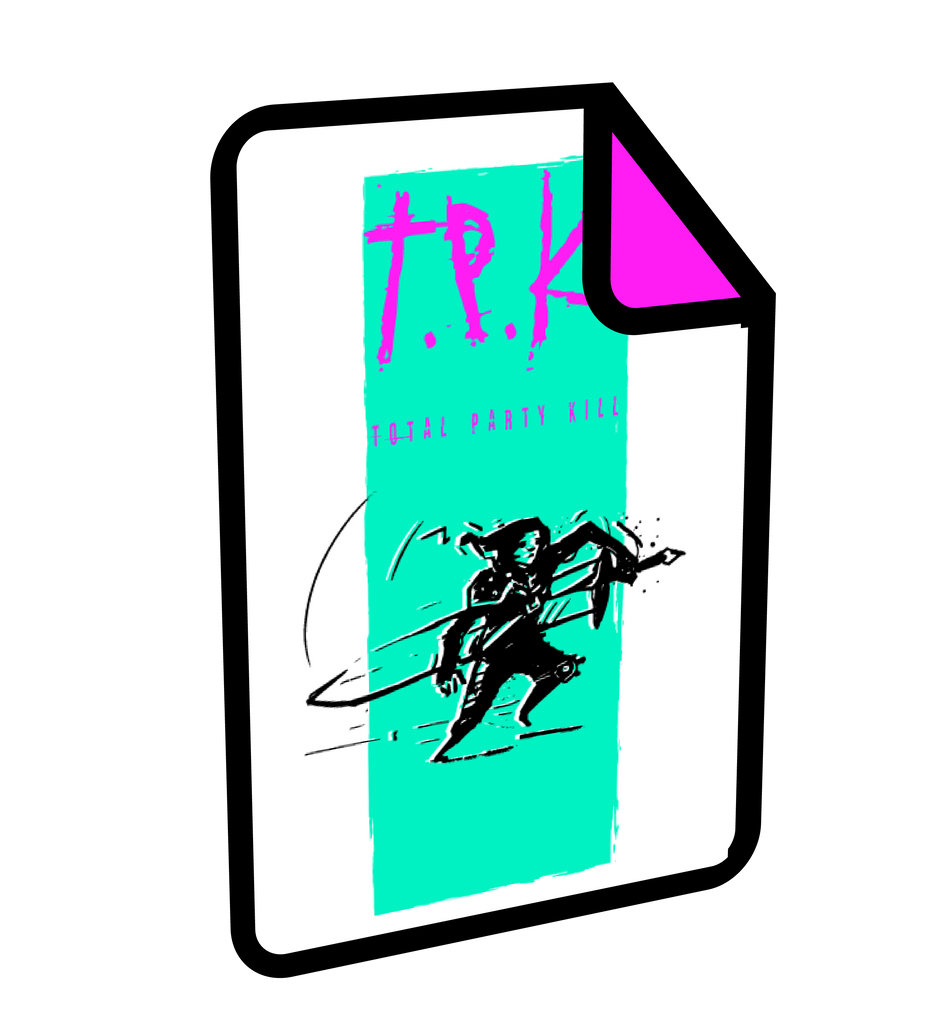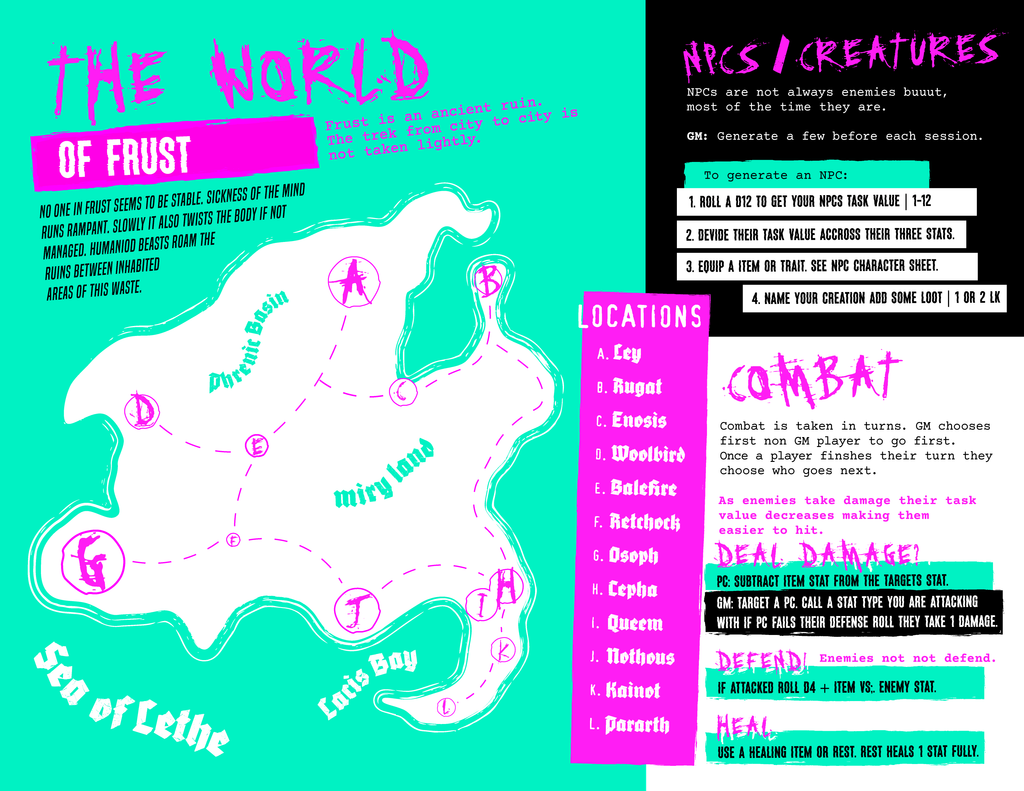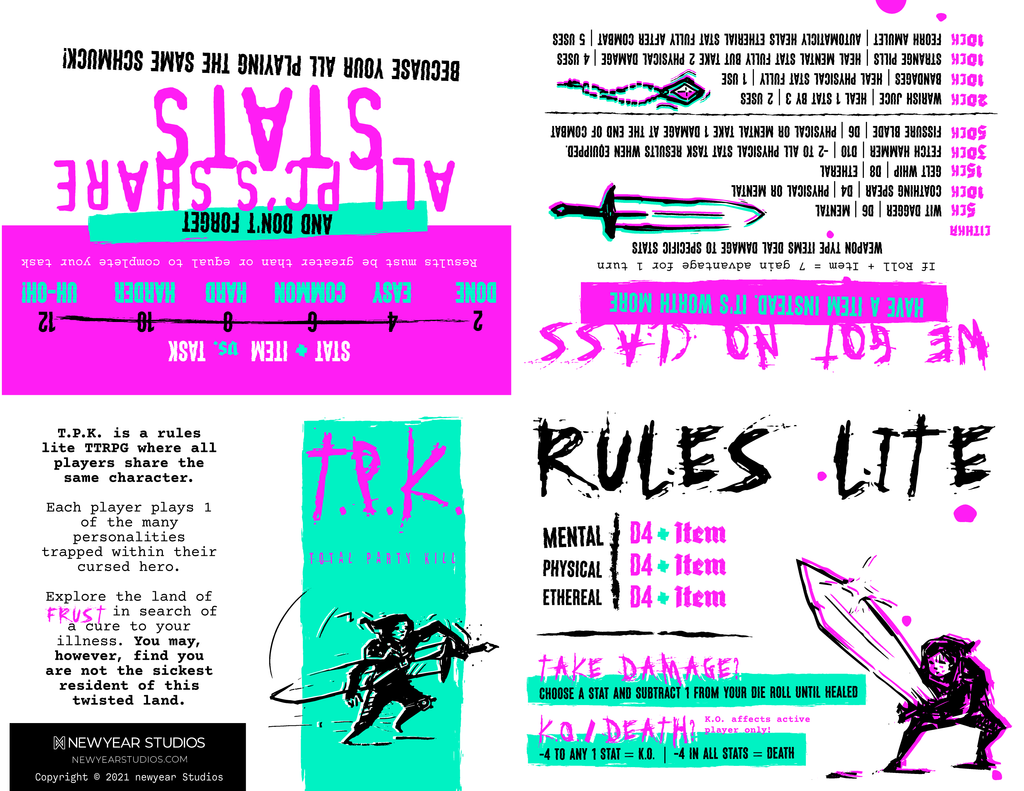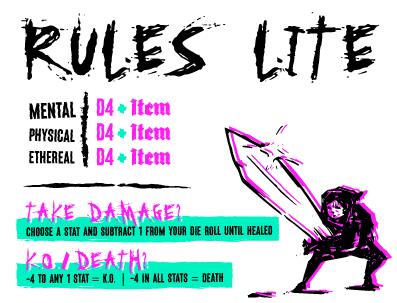 T.P.K. | Total Party Kill
T.P.K. | Total Party Kill
T.P.K. is an original rules lite TTRPG where all players share the same character.
Each player plays 1 of the many personalities trapped within their cursed hero.
Explore the land of Frust in search of a cure to your illness. You may, however, find you are not the sickest resident of this twisted land. The trek from city to city is not taken lightly. No one in Frust seems to be stable. Sickness of the mind runs rampant. Slowly it twists the body if not managed. Humanoid beasts roam the ruins between inhabited areas of this waste.


Highlights:
-Original Illustrations and vibrant colors
-Unique character and NPC stats and generations methods
-A Full world Map with 12 cities
-9 powerful items to equip
-An inventive combat system that scales enemy difficultly as the battle rages on
-Characters sheets for NPCs and Players with rules aides included
- Beak Zine Layout