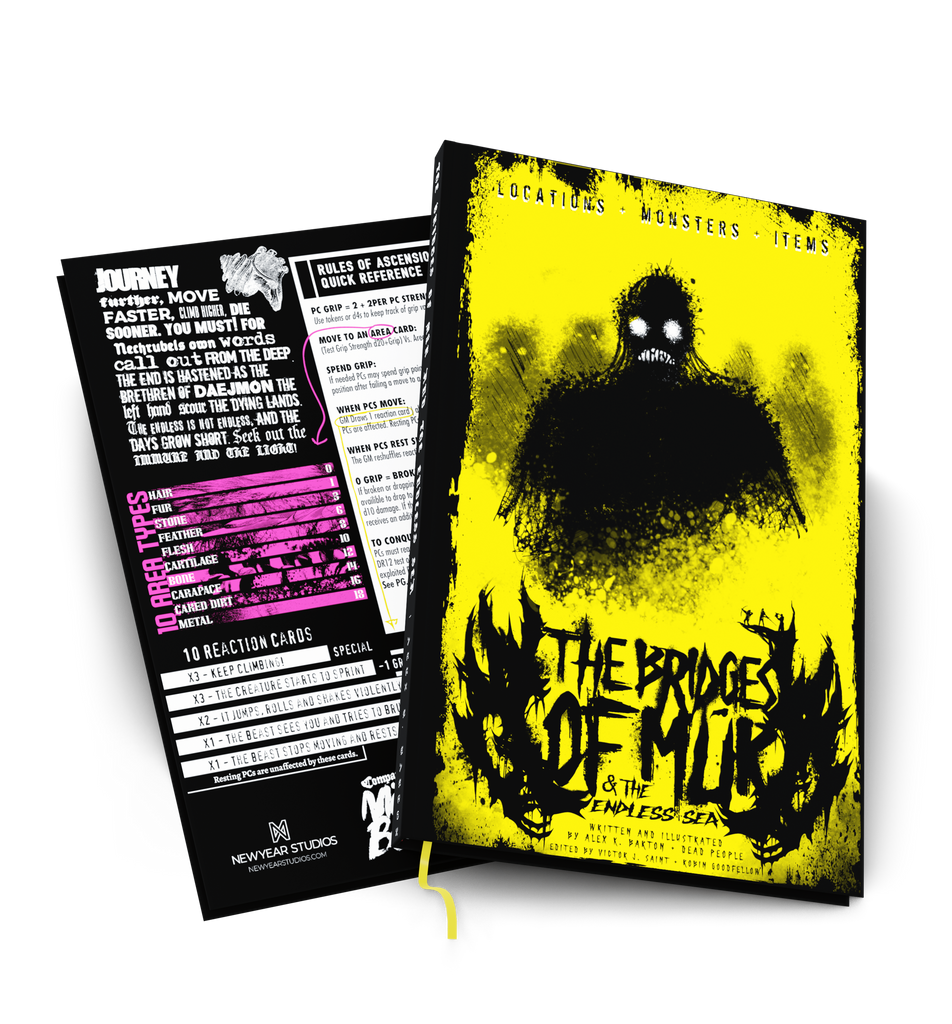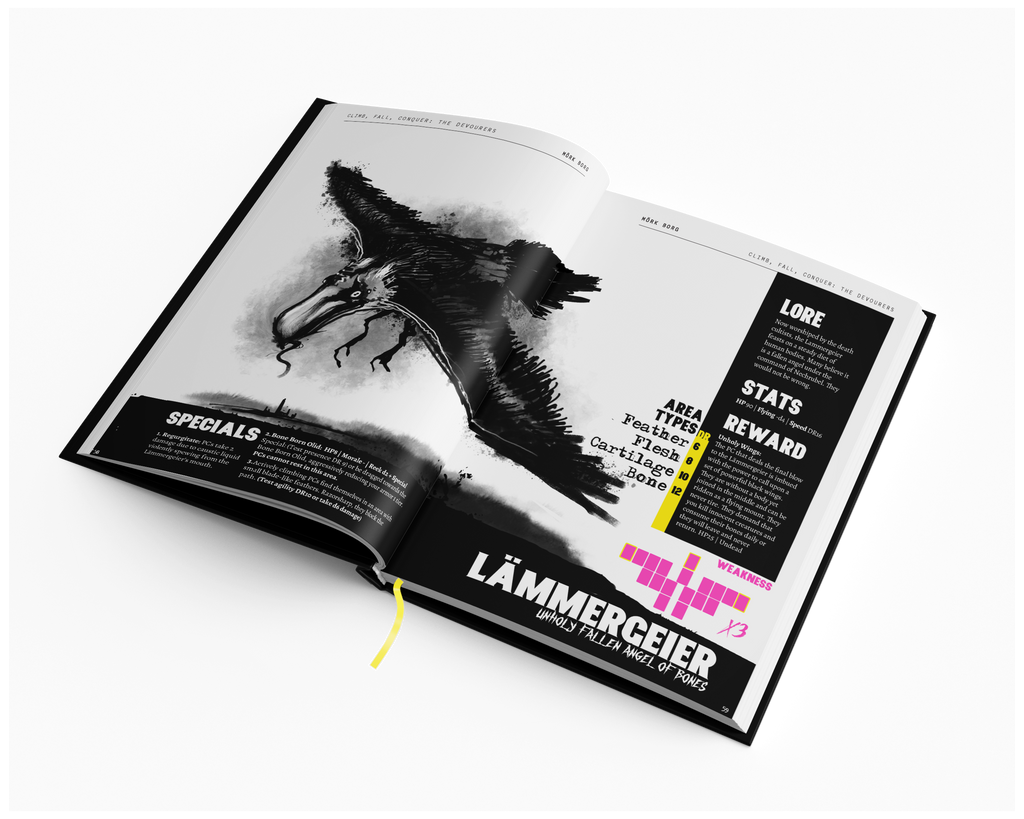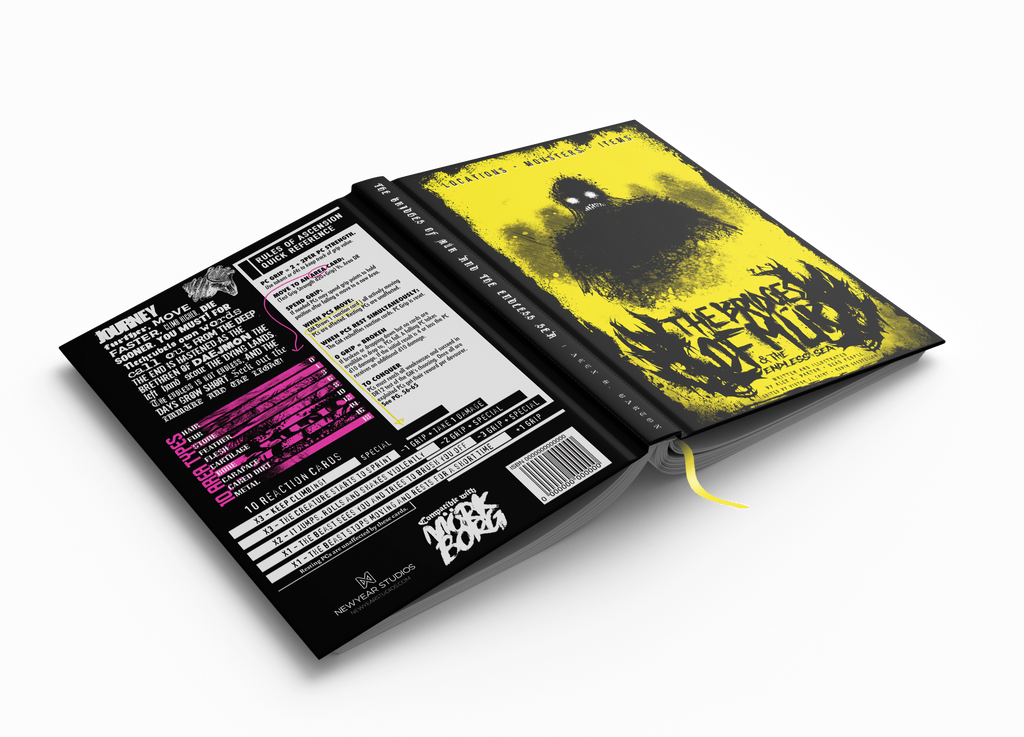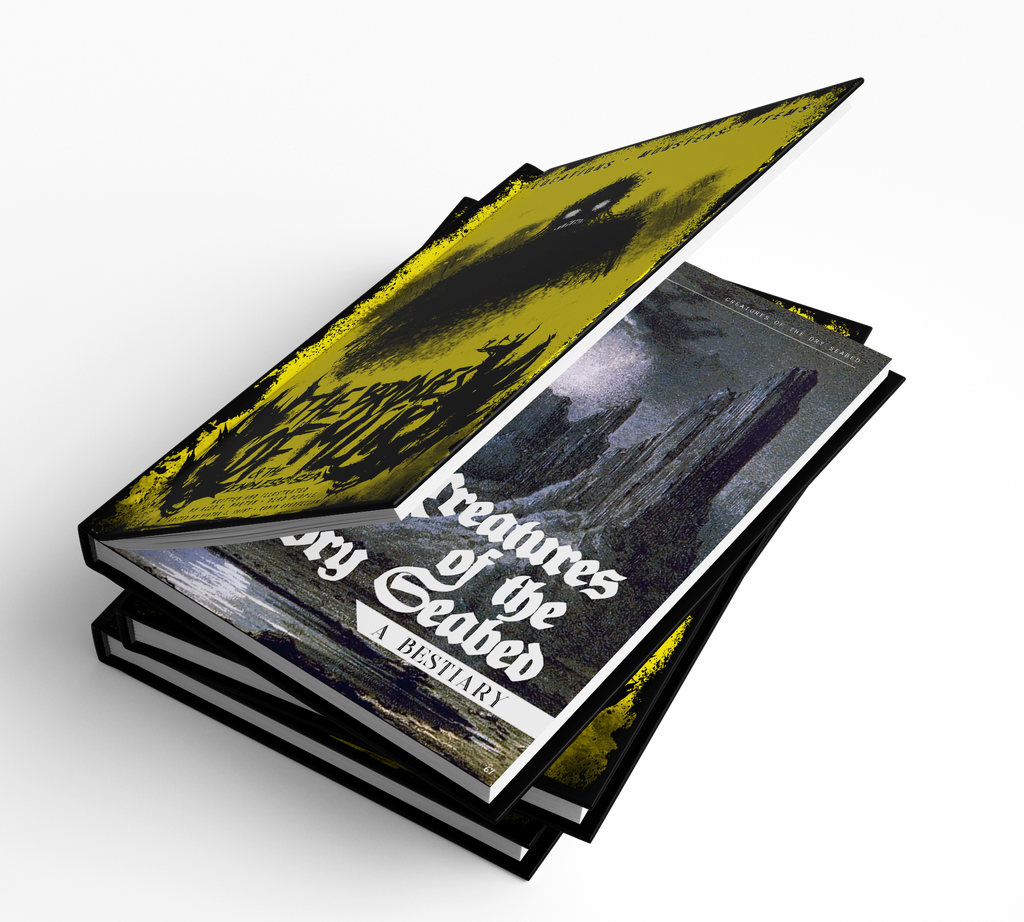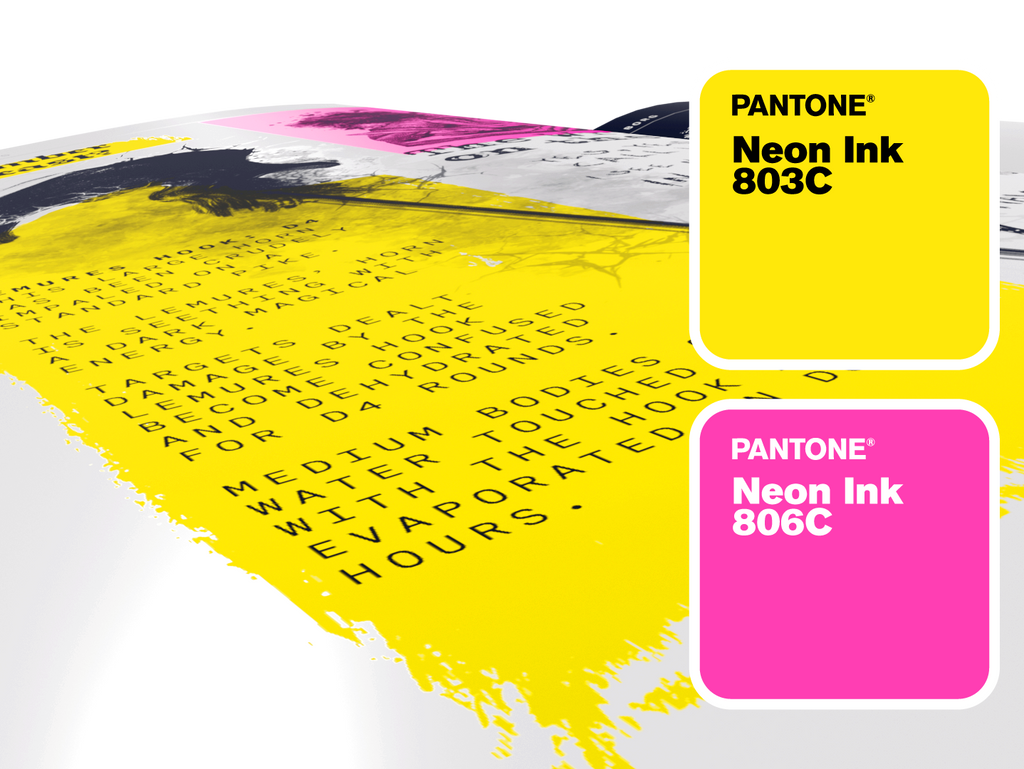 The Bridges of Múr and the Endless Sea
The Bridges of Múr and the Endless Sea
The Bridges of Múr and the Endless Sea is a massive hex crawl  + two rules hacks. One that adds riding mounts and another to add climbing giant monsters into the Rules Light TTRPG MÖRK BORG.

"Do the bridges still stand? No, the destruction of the pillar has sent them crashing into Múr, the inky depths of which none return.

Deep in the belly of Grift, the Pillar of Múr was found and destroyed. Whether it was by a band of scvmbirthed wretches you know or not, it lays in a pile of rubble.

The pillar did more than prevent those withering old bridge's metal, brick, and bone visages from collapsing. It held back Útgarðr (A Land of Giants). Creatures called Devourers now make the ground tremble as they crawl from the depths. Scouring the land, they ravenously consume what lay in their path.

The Endless Sea drains into the void of Múr. Sections of Múr's depths have been exposed revealing an ancient forgotten mine. As the Endless Sea continues to disappear it reveals new landmasses, mountains, and paths to places beyond."

Specification: Hardback Book

Page count | 88
Trim Size | A5
Binding | Smythe Sewn Hardcover Bound
Interior Printing | 6 Color Process (2 Pantone Inks)
Paper Stock | Satin Coated (157gsm)
Cover Coating | Matte Lamination
Other | Yellow Ribbon Bookmark with screen printed accents
PDF: Included
Within you can expect to find the following:

-88  fully designed pages
-87+ Illustrations

-Details on the 3 bridges of Múr

-A massive hex crawl featuring 21 locations and 19 monsters to encounter
-Rules for riding and generating mounts + 6 unique mount classes

-A Unique stand alone climbing game called "Climb Fall Conquer" built on top of Mörk Borgs core rule set.
-5 giant monsters called devourers

-4 new scrolls with a focus on climbing and killing giant beasts
-10 new items to help make the climb easier
-A 17 page bestiary with details on all the creatures to find in the dry seabed
-A side quest to help the Hermit of Terion gather the elements to make a brew
- Customized Handouts for use at the table

-A lore rich story woven through all of it tied back to The Box of Shadows and other supplements through out the Mork Borgaverse
The Bridges of Múr and The Endless Sea is an independent production by Alex K. Barton of newyear Studios and is not affiliated with Ockult Örtmästare Games or Stockholm Kartell. It is published under the MÖRK BORG Third Party License.
MÖRK BORG is copyright Ockult Örtmästare Games and Stockholm Kartell.
Copyright © 2021 newyear Studios
(Please note images are for preview only. Actual product may have slight variance)