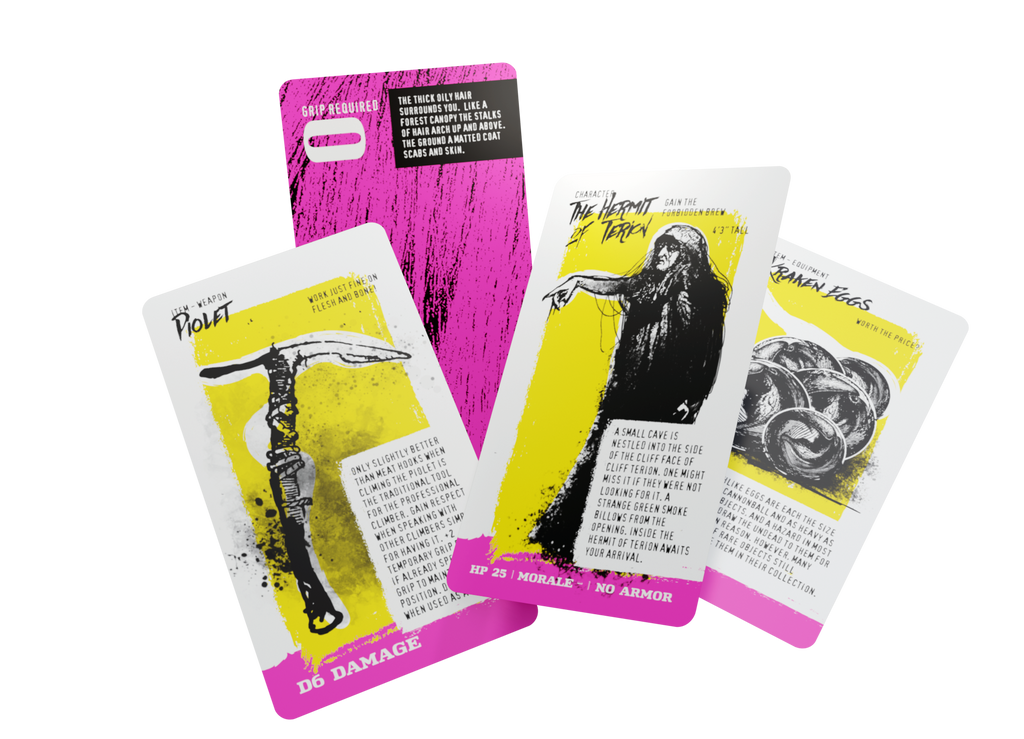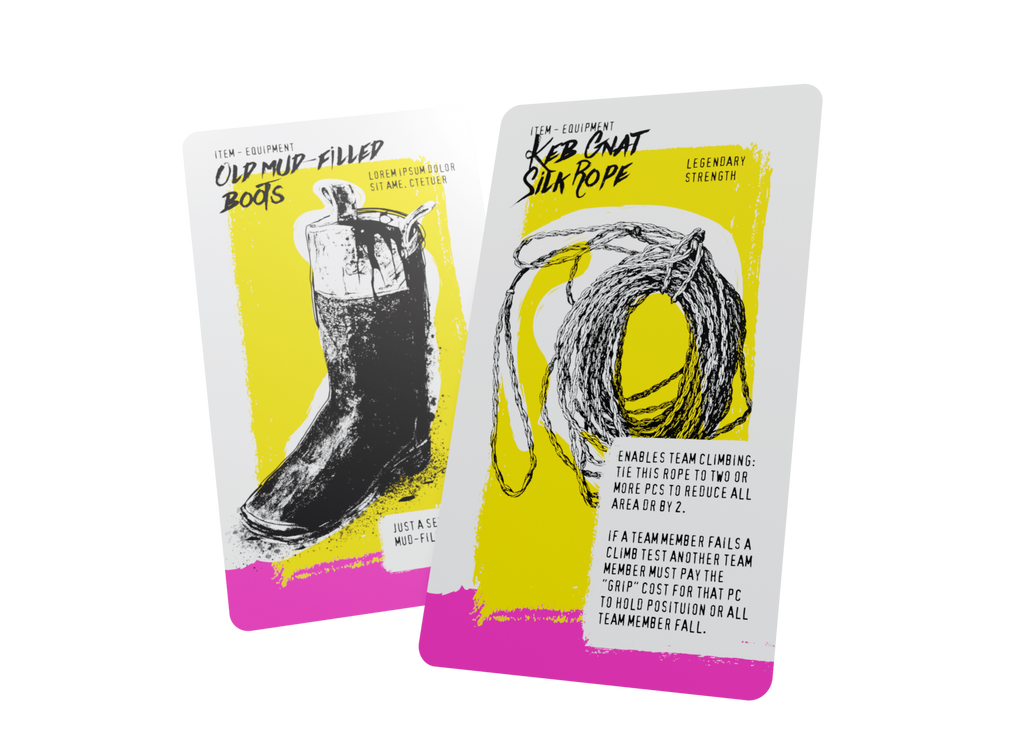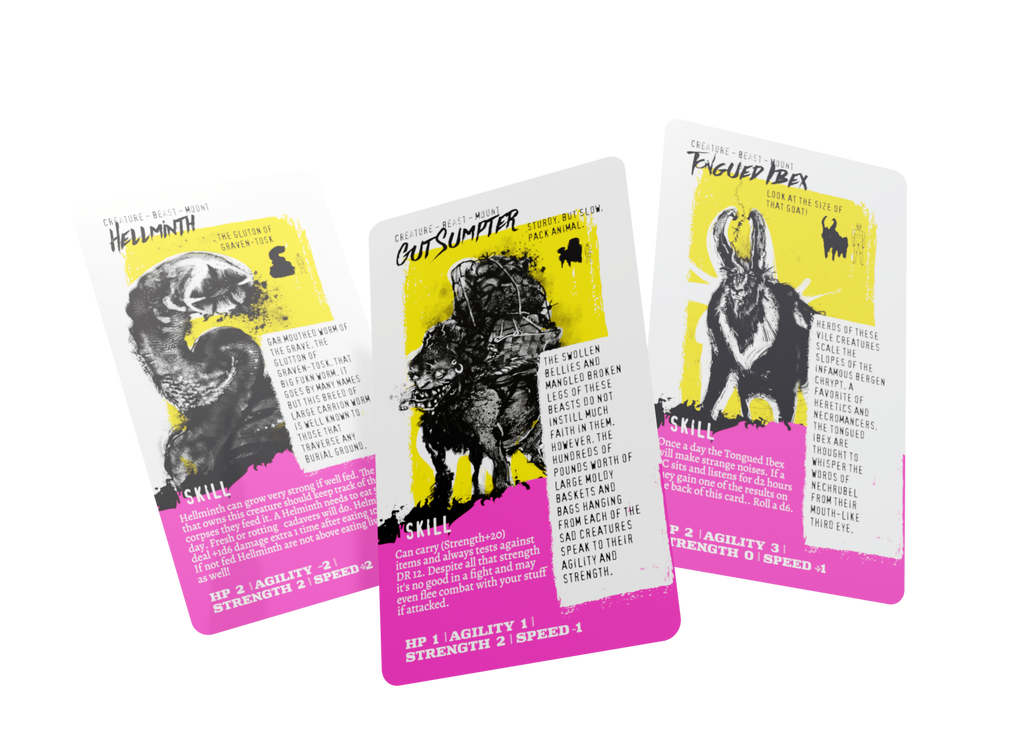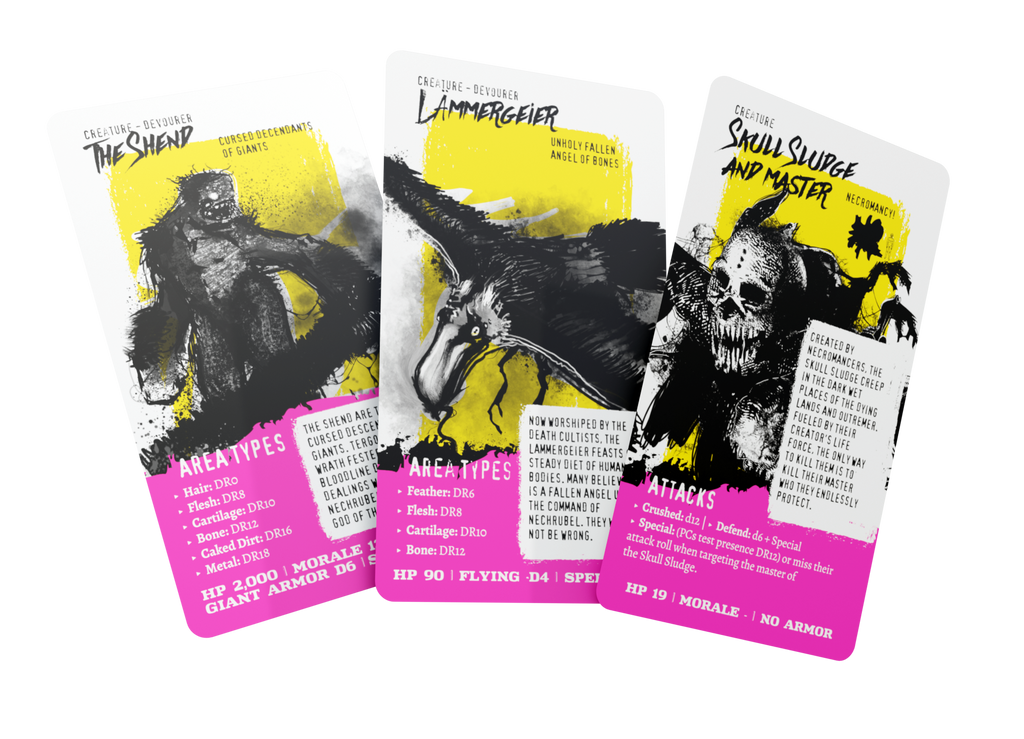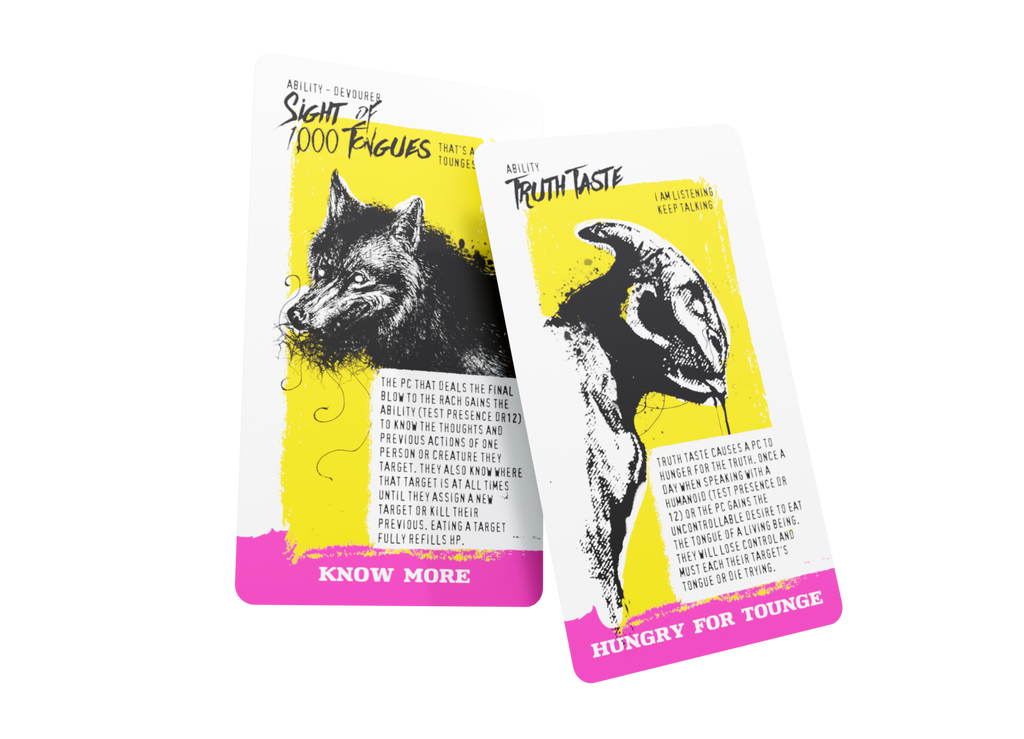 The Bridges of Múr and The Endless Sea | Reference Cards
The Bridges of Múr and The Endless Sea | Reference Cards
The Bridges of Múr and The Endless Sea | Reference Cards is an optional set of 137 physical cards that may be used with The Bridges of Múr and The Endless Sea Campaign book, or in general play as creature, item, equipment, lore and character reference.
This is a set of 137 professionally printed tarot cards with a tuck box for storage + a card list.
This set of cards also includes the optional cards for the mini game  Climb Fall Conquer found within The Bridges of Múr and The Endless Sea campaign book. These cards make it easy to have your party suddenly hunting down and climbing up giant creatures across the dying lands. (How to play video coming soon!)
Specification:
Paper | 310gsm Black Core Stock
Finish | Satin | 6 Color Process (2 Pantone Inks)
Packaging | Cardboard Tuckbox
Other | 274 unique sides
PDFs | included + VTT Assets for the Bridges of Múr
Within you can expect to find the following:
- 137 total cards, fully illustrated and double sided with lots of info on them
- 3 unique armor cards that are of added use when scaling large objects
- 4 make-shift scrolls stitched together by an idiot
- 5 weapons that can also aid in climbing
- 5 massive creatures called devourers (Part of Climb, Fall, Conquer mini game)
- 7 powerful mounts to ride into battle
- 8 curs... I mean ability cards to grant your players for a job well done.
- 17 Strange item cards filled with lore and usage ideas
- 20 fleshed out character cards ready to populate the dying lands
- 26 dangerous creature cards craw from the depth of the dry sea bed
- 40 Climb, Fall, Conquer devourer cards for the climbing of giant monsters
-VTT Friendly Exports of  all the cards
-This also includes the VTT Tokens for use your favorite VTT. All Characters and creatures are included with vibrant colors and color coding so its easy to see what is an enemy and what is an ally.
The Bridges of Mur and The Endless Sea Reference Cards is an independent production by Alex K. Barton of newyear Studios and is not affiliated with Ockult Örtmästare Games or Stockholm Kartell. It is published under the MÖRK BORG Third Party License.
MÖRK BORG is copyright Ockult Örtmästare Games and Stockholm Kartell.
Copyright © 2022 newyear Studios
(Please note images are for preview only. Actual product may have slight variance)