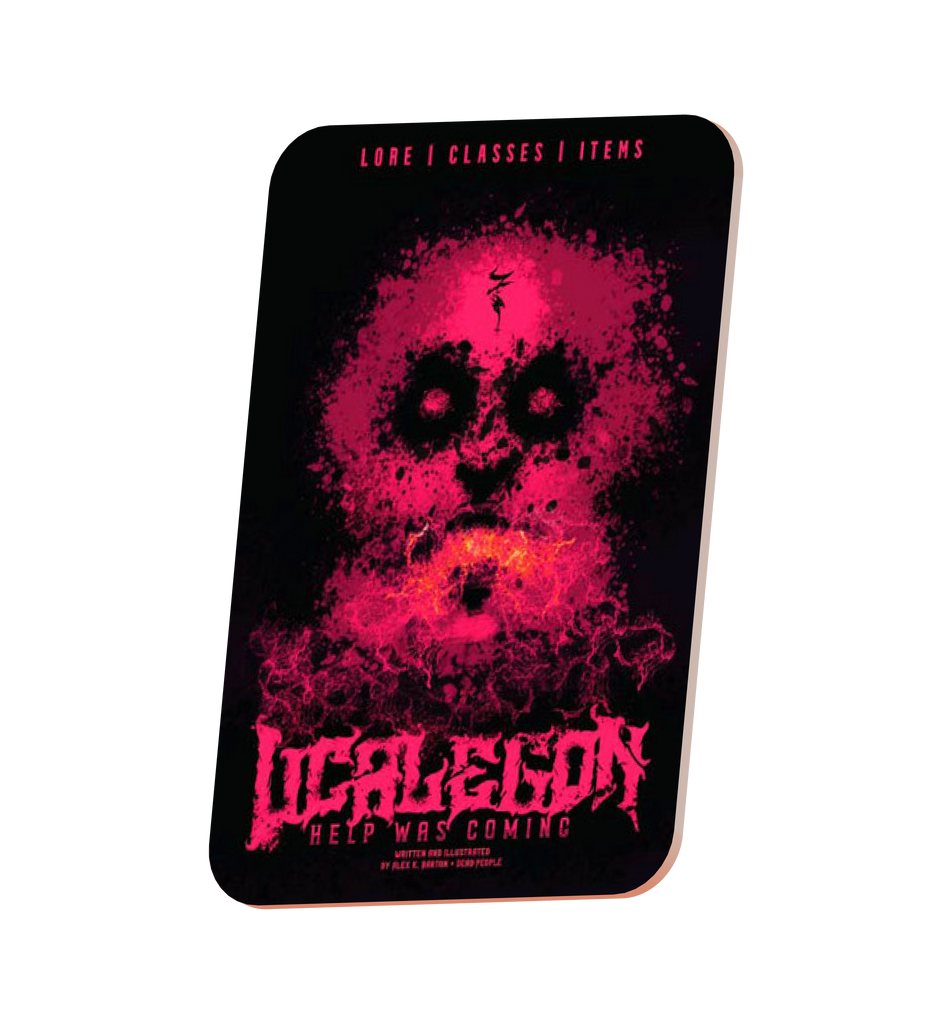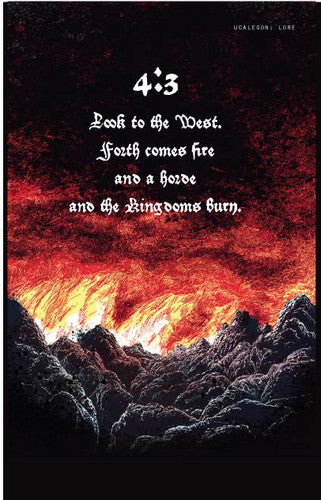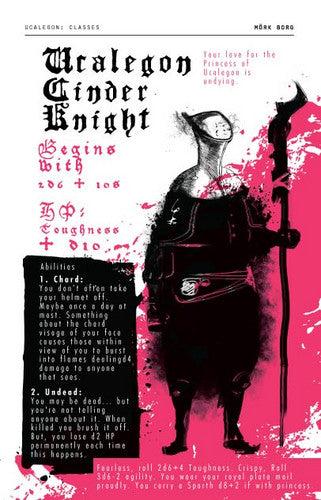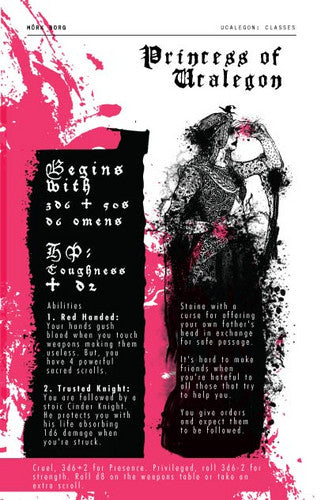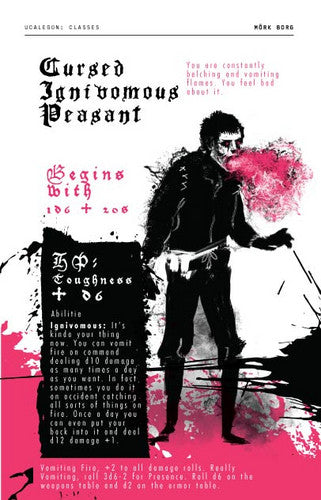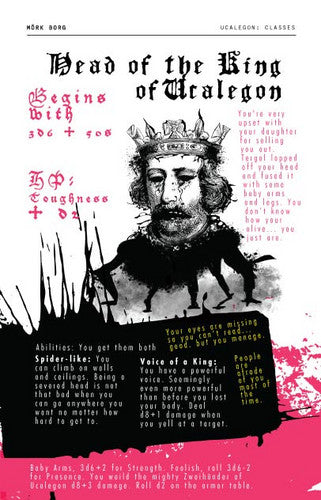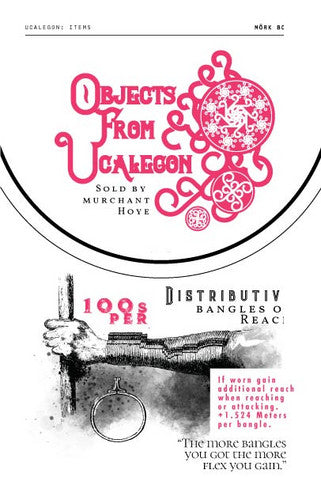 Ucalegon
Ucalegon
The lore, classes, and items within this document were created to expand on the story of Tergol and the Bergen Chrypt. The letter within by Scribe Olve is a direct tie-in to my Kickstarter Project The Box of Shadows. It may in fact be a little spoiler-laden. So if you are a backer of my Kickstarter this is a great supplement to use in conjunction with that project.. but maybe a little soon too use if you're planning on running The Box of Shadows.

Game Jam Rules Checklist:

Miserability Rating - I slaved over this! Who sleeps anymore?
Mörkiness - One of the classes is a decapitated kings head with baby legs.
Art - It does have art. Original and Public domain!
Writing - I did do some writing!
Layout - I tried to make it as confusing as I could without making it useless.
Fonts - 21 glorious fonts were used.
I do hope you will enjoy these new classes and Items!
Ucalegon is an independent production by Alex K. Barton of newyear Studios and is not affiliated with Ockult Örtmästare Games or Stockholm Kartell. It is published under the MÖRK BORG Third Party License.
MÖRK BORG is copyright Ockult Örtmästare Games and Stockholm Kartell.